Sooners Held WVU Baseball to Single Run in 15-1 Series Opener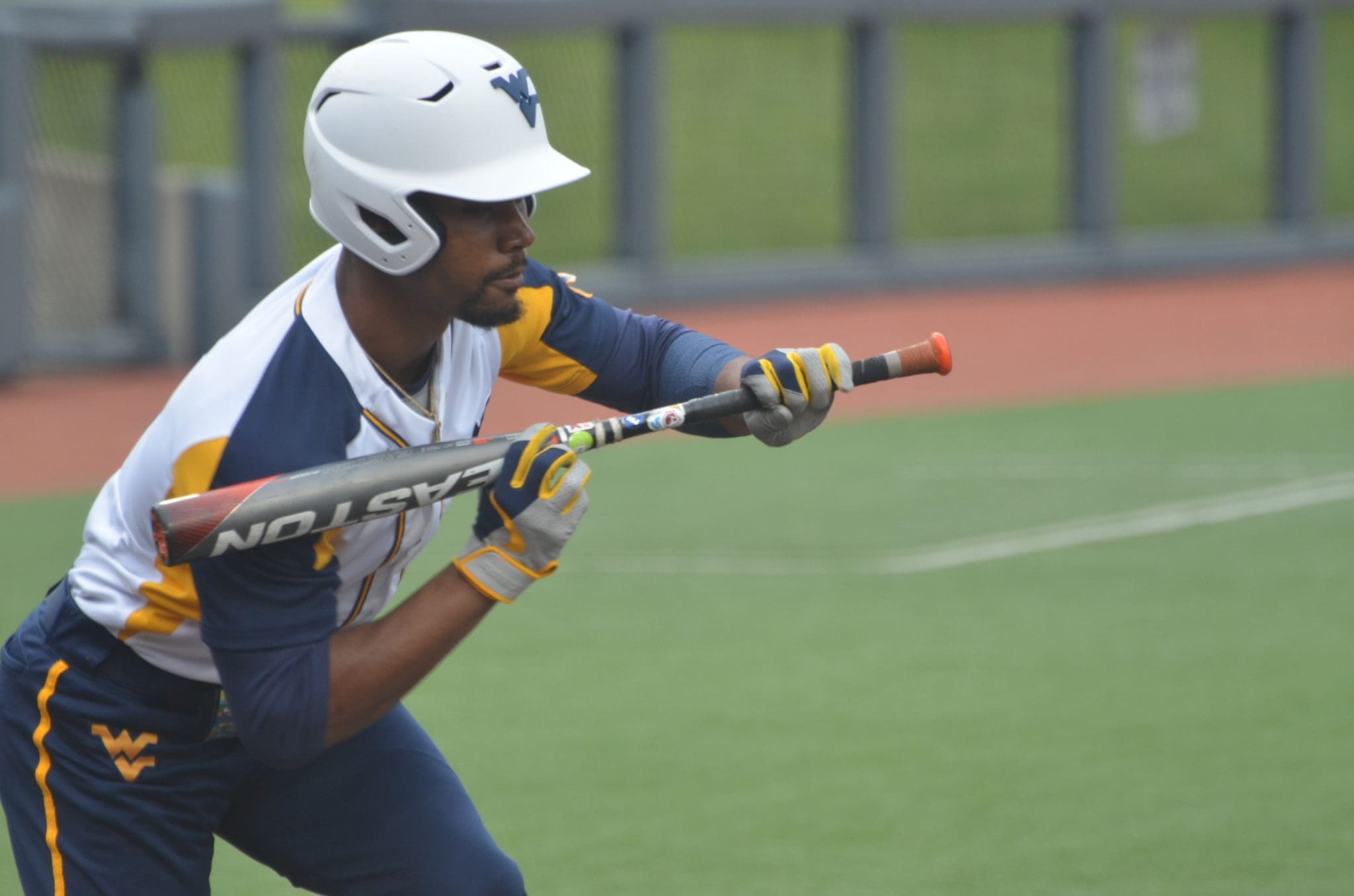 It was a forgettable night in Norman for the 29-18 (10-8) West Virginia baseball team.
L. Dale Mitchell Park set the scene, as the No. 21 Oklahoma Sooners (29-17, 11-7) played host to the opening game of the conference series. The Sooners, up 16-12 in the all-time series and coming off a 2-1 series win last season, were hot on Friday evening, though the first two innings told a different story.
On the mound for the Mountaineers: right-handed pitcher Jacob Watters. West Virginia head coach Randy Mazey was hoping to get at least three innings out of his Friday starter, and Watters had been successfully pushing his pitch counts into five and six innings in conference play. Today struck that notion down. Hard.
Left-handed starter Jake Bennett threw the first six innings for the Sooners. Watters and Bennett kicked off the game with a pair of quick, pitcher's duel-style innings, forcing a combined eight groundouts. It appeared as though the two defenses were evenly matched. Then, Watters hit a wall.
A lead-off home run from Oklahoma's Jackson Nicklaus started the third inning and logged the Sooners' first hit. Brett Squires and Kendall Pettis followed that up with a pair of singles, the latter of which scored Squires. A clutch double off the bat of Peyton Graham got the shortstop on the bases, and he was brought home quickly after on a wild pitch. The Sooners lead 3-0 after three, and the team would score at least a run in every single inning after that.
Bennett dealt the Mountaineers a 1-2-3 inning in the fourth, and his offense added two more runs in their side. Watters allowed a lead-off walk to Jimmy Crooks, who then stole second and reached third base on a throwing error. With the assistance of a Wallace Clark single, he too came home. A Nicklaus single moved Clark to third base, and the third baseman scored on a Squires sac fly to up the score to 5-0 Oklahoma. Watters was pulled after 3.1 inning pitched, five runs on six hits, a single strikeout, and 67 pitches thrown. In his place: right-handed starter-turned-reliever Zach Bravo.
A one-run Mountaineer rally in the fifth seemed momentarily promising, after Braden Barry reached on a fielding error and Dayne Leonard singled. Grant Hussey reached on the inning's second fielding error, and Barry finished his trip around the bases. Hope for additional runs was soon dashed as the bottom of the order produced three straight outs. The Mountaineers had produced bountiful come-from-behind victories this season, but a 5-1 deficit was about to be blown open even more.
Oklahoma bats added five runs in the fifth inning, and three walks in the first four batters did nothing to quell the base path movement. Bravo walked both Graham and Blake Robertson, and a sac bunt from Tanner Tredaway plated Graham for the Sooners' sixth run. A fourth walk, issued to Clark, would load the bases and also plate Robinson, minutes later. Even worse, those bases were about to clear.
Squires smashed a bases-clearing double that one-bounced over the center field wall, scoring Tredaway and Crooks for a 9-1 OU lead. Bravo was swapped for righty Will Watson, but Oklahoma fans watched Pettis immediately convert a pitch from the freshman into a hard-hit single, one which would also plate Clark from third for a 10-1 Sooner lead.
When the Mountaineer defense emerged in the sixth, Mazey had swapped the entire field sans shortstop Tevin Tucker and center fielder Victor Scott. On the mound now was West Virginia's fifth pitcher, righty Trent Hodgdon. He faced Clark, and gave up a 2RBI single that scored Tredaway and Crooks from third and second, respectively. The 11th and 12th runs of Oklahoma's night were the only ones which Hodgdon would allow, and he secured three straight strikeouts to end the inning.
Oklahoma's Bennett came out in the seventh after three hits and a single run allowed, seven Ks, and 71 pitches. In his place was right-handed reliever Nicholas Andrews, who lit up his outing as well. Three straight Ks upon his arrival to the mound were followed by a 1-2-3 eighth.
While Andrews was tamping down the Mountaineer offense, his own maintained its push.
With Kevin Dowdell on the mound for West Virginia, Oklahoma added a 13th run on a wild pitch. Between the time that Robertson stepped up to the plate for his at-bat and when Dowdell issued him a walk, Graham scored his second run of the game via wild pitch. On the mound, Mountaineer pitchers had only thrown a 54 percent strike rate, walking 10 Sooners and unleashing five wild pitches.
For as subpar as the West Virginia defense seemed to play, the Sooner offense took advantage and even overcompensated. In for Dowdell in the eighth came southpaw closer Beau Lowery. The WVU bullpen quaked as Lowery allowed a 14th and 15th run off a Mason Lowe single, a Trent Brown RBI double, and an RBI single from Graham. Graham's single scored Brown from second, effectively closing the book, 15-1, on a painful WVU scoring drought.
West Virginia's singular run came from three hits, while Oklahoma's 15 runs came from 14 hits. Watters earned his sixth loss (2-6), while Bennett's win marked his fifth (5-3). These two, on paper fairly-matched, teams will face off again tomorrow at 3 p.m. Oklahoma is fourth in the Big 12 to West Virginia's fifth, and the remaining two games of this series have serious implications on WVU's validity far into the postseason.