West Virginia Couldn't Get Over Hump, Falling to No. 24 Purdue 80-68 at PK85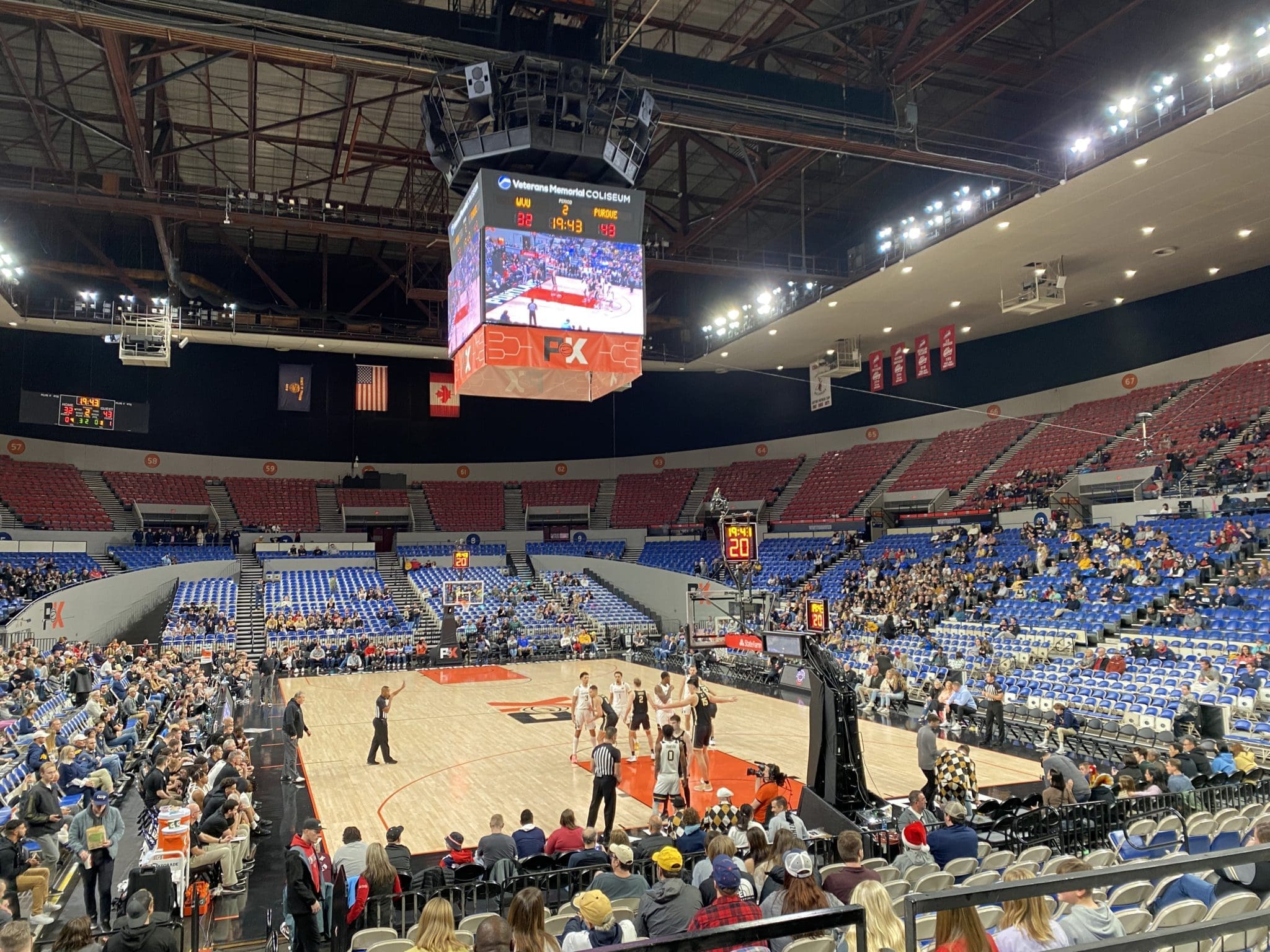 PORTLAND — In the first round of the Phil Knight Legacy tournament, West Virginia could not get over the hump, eventually falling to No. 24 Purdue, 80-68.
Purdue led for the entirety game as West Virginia could not cut into their lead.
This game could be summed up in one word: foul. West Virginia committed 23 fouls while Purdue had 20.
Last Friday, WVU G Erik Stevenson said that this team hasn't been punched in the mouth. Well, Purdue had West Virginia stumbling in the corner all night as the Mountaineers looked for an answer to punch the Boilermakers back.
Stevenson did everything in his power to bring WVU back into the game in the second half. So much so, the fifth-year senior had a cramp in his left leg, limping down the floor at one point. Stevenson drew fouls, threw down a put-back dunk and connected on mid-range looks. Stevenson finished with a team-high of 17 points.
Joe Toussaint hit a mid-range shot to cut the Purdue lead to nine points with eight minutes to go in the game. Toussaint was one of the few Mountaineers that shot well on Thursday night. The Iowa transfer guard had 16 points on 7-of-14 shooting.
Purdue center Zach Edey gave the Mountaineers trouble throughout the whole game. In the first half, Edey had 12 points in the first 13 minutes of the game. Bob Huggins and his coaching staff rotated all of the bigs onto Purdue's 7-foot-4 center: Jimmy Bell, Tre Mitchell, Mohamed Wague and James Okonkwo. Mitchell seems to manage Edey the best as he didn't score in the final seven minutes of the first half.
Edey finished the game with 24 points and 12 rebounds. Huggins and his staff argued with the officiating crew throughout the game about what their guys were supposed to do to not commit a foul.
Coming into the game, West Virginia was shooting 50 percent from the field as a team. On Thursday night, the Mountaineers shot 41 percent from the field. WVU struggled to shoot from three as well posting 21 percent from beyond the arc.
West Virginia will await the loser of the game between No. 6 Gonzaga and Portland State that takes place later Thursday night.