Adams Finalist for Best Collegiate Wrestler Award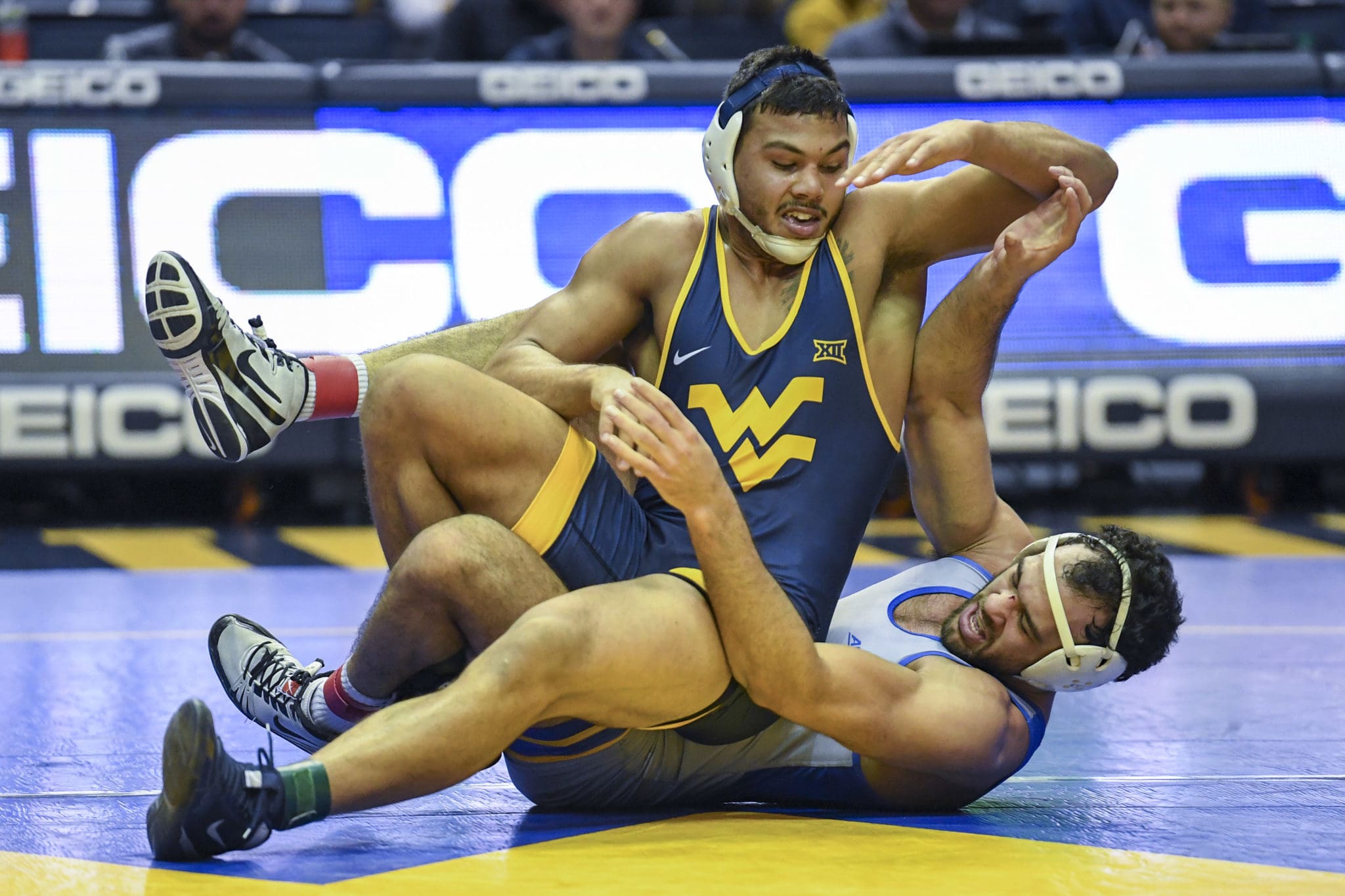 Despite losing the chance to wrestle for a national championship, WVU's Noah Adams still has a chance to receiver some national attention, being named a finalist for the Dan Hodge Trophy, given to the best collegiate wrestler every year.
Adams finished the season with a perfect 32-0 record and would have been the No. 2 seed in the NCAA Tournament in the 197-pound division had the tournament not been canceled due to the coronavirus outbreak. Adams also won a Big 12 title, defeating South Dakota's Tanner Sloan in the championship.
Adams is just the second Mountaineer to ever have an undefeated season, the second ever to win a Big 12 title and the second ever to be a Hodge Trophy finalist. The great Greg Jones had undefeated seasons in 2004 and 2005 and was a Hodge trophy finalist each year as well.
"Being named a finalist for the Dan Hodge Trophy is a huge honor, and it's one that Noah deserves," WVU coach Tim Flynn said in a press release. "Just being mentioned with some of the most elite wrestlers in the country truly reflects the amazing season that Noah had."
Joining Adams on the list is the only 197-pound wrestler ranked ahead of him, Ohio State senior Kollin Moore. Moore finished a prefect 27-0 this season, winning a Big 10 Championship.
Also on the list are Ryan Deakin (Northwestern, 157), Pat Glory (Princeton, 125), Shane Griffith (Stanford, 165), Spencer Lee (Iowa, 125), Gable Steveson (Minnesota, 285) and Charles Tucker (Cornell, 133).
A fan vote for the award begins on Monday, March 23 with the winner receiving two first-place votes in the final standings.