Noah Adams's Dream Season is Cut Short Just Before His Shot at History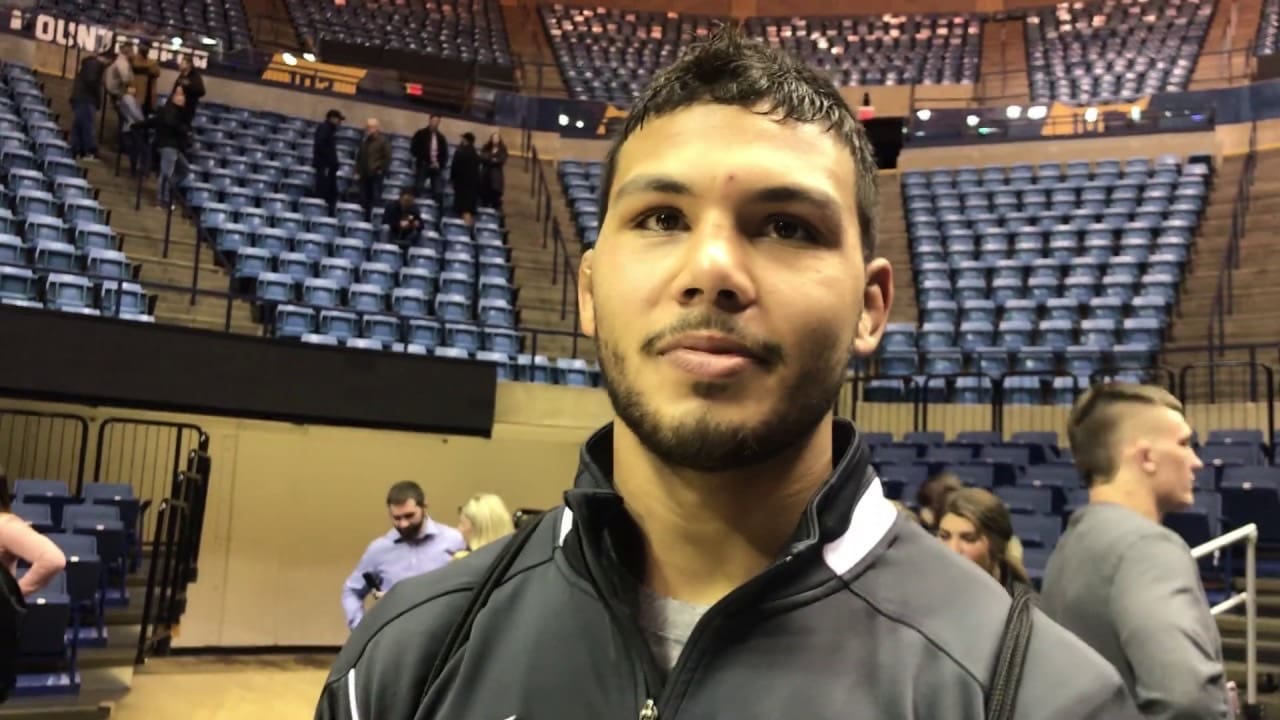 West Virginia wrestler Noah Adams had already made history in 2019-20.
En route to his undefeated 32-0 season, Adams laid waste to the 197-pound weight class. He won three tournaments throughout the season, the Southeast Open, Mountaineer Invitational and Southern Scuffle. He shot up to No. 2 in the coaches' panel rankings in his class, going a perfect 13-0 against the 11 other ranked wrestlers he faced.
The 32 wins were the most ever by a WVU sophomore and it was the first time a Mountaineer has gone undefeated in the regular season since the great Greg Jones did it back-to-back in 2004 and 2005.
On March 8 Adams also became just the second Mountaineer to ever win a Big 12 Championship, defeating South Dakota's Tanner Sloan in the championship. With an automatic bid to the NCAA Championships, Adams was ranked as the No. 2 seed, behind only Big 10 champion Kollin Morre from Ohio State.
This upcoming weekend Adams would have had the opportunity to put a cherry on his dream season by winning a national championship for WVU, which would be the first, again, since Greg Jones did it 15 years ago.
Adams will not get that chance, however. Due to the outbreak and spread of coronavirus, the NCAA canceled all Winter and Spring championships, including the wrestling championships scheduled for next weekend. WVU coach Tim Flynn tweeted that this was a nightmare.
Still feel like I am going to wake up from this nightmare and head to MN

— Timothy J. Flynn (@TFlynn134) March 12, 2020
Adams undoubtedly had a great season, one of the best in WVU history and the absolute best in Flynn's tenure.
"I think (going undefeated is) a huge accomplishment," Flynn said before the team left for the Big 12 championships two weeks ago. "That's your goal going into the season, is to win all your matches. I think it's awesome, that's a feat in itself. Obviously we want to finish it off and do well at the Big 12s and the Nationals. It's an unbelievable accomplishment."
This season could end up feeling like a big 'what if?' for Adams and WVU wrestling. It would be easy to just assume that Adams will return in 2020-21 as a junior and be able to repeat his success and have another shot at a national championship, but nothing in sports is guaranteed.
Flynn will now be going into his third year of trying to build up the WVU program. He knew how important Adams competing for a national championship was going to be for his program.
"You always point to the guys that had good individual seasons. How do you build? You just keep, like we said Noah did, we just keep working," Flynn explained. "Obviously we want multiple guys like that that are vying for NCAA championships, Big 12 championships. It makes it easier when you have somebody having a high level of success, it certainly makes it a little bit easier."
Welcome to the new home of WVU football and basketball breaking news, analysis and recruiting. Like us on
Facebook
, follow us on
Twitter
and check us out on
YouTube
. And don't forget to
subscribe
for all of our articles delivered directly to your inbox.