WVU's Perimeter Defense Tested by Zips' Shooting Barrage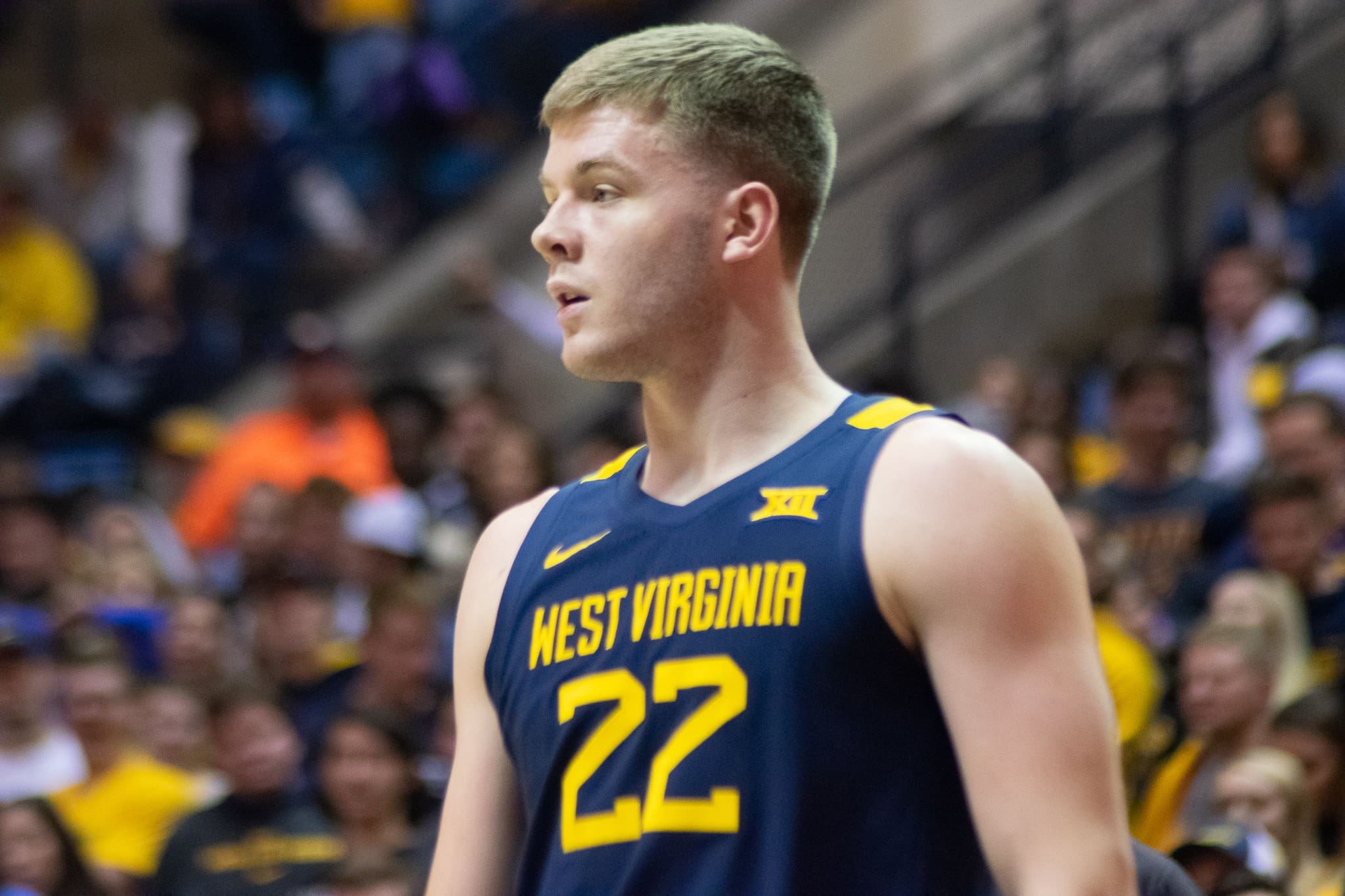 MORGANTOWN, W.Va. — The Akron Zips came into Morgantown Friday night with one thing in mind on offense: shoot 3-pointers.
The Zips shot a lot of 3's last season; 929 to be exact. That was the second most attempted in the MAC last season and would have trailed only Texas in the Big 12 who shot 934. Despite the Zips not exactly being a good three-point shooting team, .320 shooting percentage last year, attacking the Mountaineers' perimeter defense did seem like a solid strategy.
Perimeter defense was something the Mountaineers struggled with during 2018-19. Opponents shot 276-of-764 from beyond the arch against the Mountaineers last season. That .361 opponent three-point shooting percentage ranked last in the Big 12.
West Virginia allowed 10 or more threes in a game six times last season, the team went 1-5 in those games. The lone win in those games, ironically, came when the perimeter defense was at its worst. On Nov. 18, 2018, St. Joseph's made 13-of-25 three-pointers on the Mountaineers, a .520 shooting percentage, WVU prevailed 97-90 however.
On Friday Akron attempted 31 three-pointers and made 10.
"I thought we were atrocious," Bob Huggins said of the team's defense. "We didn't guard the bounce, we didn't guard the ball screen. We didn't do what we practiced to do."
Akron started the game going 5-of-7 from beyond the arch but went into halftime riding a 1-of-8 cold spell.
Two of Akron's first three came from Tyler Cheese, who senior Jermaine Haley was guarding.
"I think we played a terrible defensive game today," Haley said. "I didn't think we executed that well on defense from start to finish of the game. I think it started with me because the scouting report was that Cheese was shotting the ball a lot better and I let him dial a three up early on in the game."
Even when the Zips cooled off from three the Mountaineers did not feel like it was because they were playing good defense.
"Really they just started driving the ball more," guard Chase Harler explained. "They were hitting some outside shots but we started getting kind of a lead on them. Most teams, when we're starting to beat them they start to drive so that's something we need to concentrate more as a collective unit to address."
According to Haley, there is only one way for the team to improve its defense.
"We've just got to go at each other a lot more in practice and take pride in guarding our man."
The next time out for the Mountaineers will be in the Backyard Brawl against the Pitt Panthers on Nov. 15.
Welcome to the new home of WVU football and basketball breaking news, analysis and recruiting. Like us on
Facebook
, follow us on
Twitter
and check us out on
YouTube
. And don't forget to
subscribe
for all of our articles delivered directly to your inbox.