No. 4 Texas Brings Hot Streak to Morgantown to Take on No. 14 WVU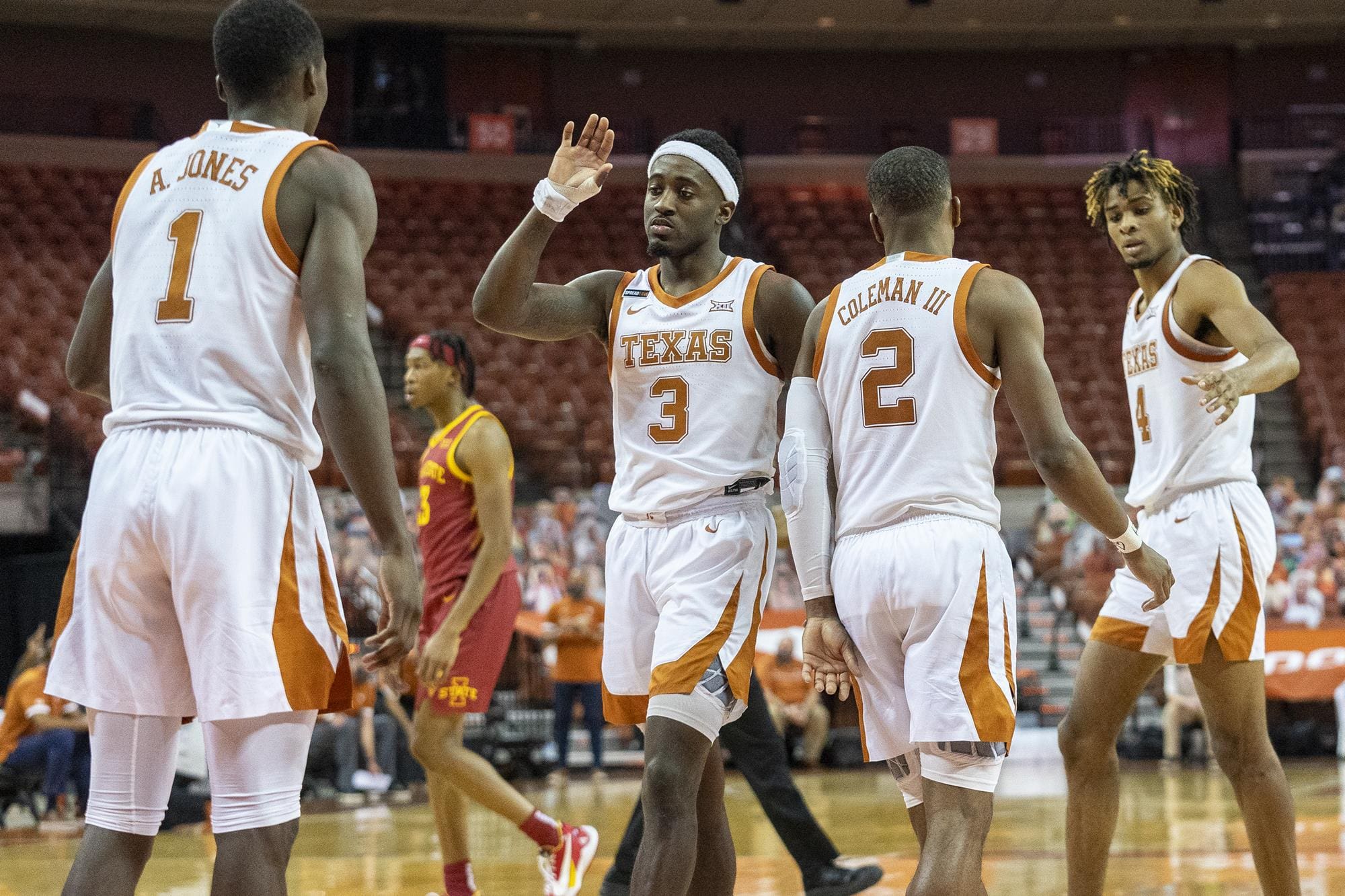 Shaka Smart may have been on the hot seat at times last season when Texas was down, but the Longhorns are riding high this season with a No. 4 national ranking an an emphatic win on the road at Big 12 powerhouse Kansas under their belts. Now, Texas brings that momentum to Morgantown to take on West Virginia.
As No. 14 WVU (9-3, 2-2 Big 12) prepares to host the Longhorns (9-1, 3-0 Big 12) on Saturday, WVU coach Bob Huggins said the biggest difference this season for Texas has been guard play.
"I think the difference in their team is the experience they have at their guard positions," Huggins said Friday morning. "Their guards are playing extremely well. They're very poised and know what Shaka wants done."
WATCH: WVU Coach Bob Huggins Previews Saturday's Visit from No. 4 Texas
All three of UT's leading scorers this season are its upperclassmen guards — Matt Coleman III (13.7 points per game), Courtney Ramey (13.3) and Andrew Jones (13.1). Smart uses a three-guard lineup that utilizes all three as they each also average more than three rebounds and 2.5 assists per game.
The hallmark of the Longhorns this season has been their league-leading defense. Texas leads the Big 12 holding opponents to a 38.3 shooting percentage and 63.1 points per game.
"I think to a large degree their defense is due to the athleticism that they have," Huggins said. "They have shot-blocker after shot-blocker and shot-changer after shot-changer. This is a way better team than what we've seen before."
Due to Texas' athleticism, Huggins said the Mountaineers' game plan will focus on denying the Longhorns chances in transition.
"We've got to keep them out of transition," Huggins said. "They're terrific in transition, they can all run like crazy. We've got to make it more of a half-court game. We can't get all spread out and run up and down the floor with them."
---
After playing two games in three days over the weekend, WVU has will have had four days off before they play on Saturday. Despite this, Huggins said the teams is not at full strength, with two plays sick with the flu and Sean McNeil and Derek Culver battling injuries.
"We've got a couple guys with the flu, not COVID-19," Huggins said. "We're banged up, we're not what we were going into last week, physically…You've got Sean kind of limping around, Derek's kind of limping around and you've got two guys with the flu."
WVU and Texas will tip-off at 1 p.m. Saturday in the WVU Coliseum. That game will be broadcast on ESPN.