Watch: Adam 'Pacman' Jones Ignites Singing of Country Roads on Pat McAfee Show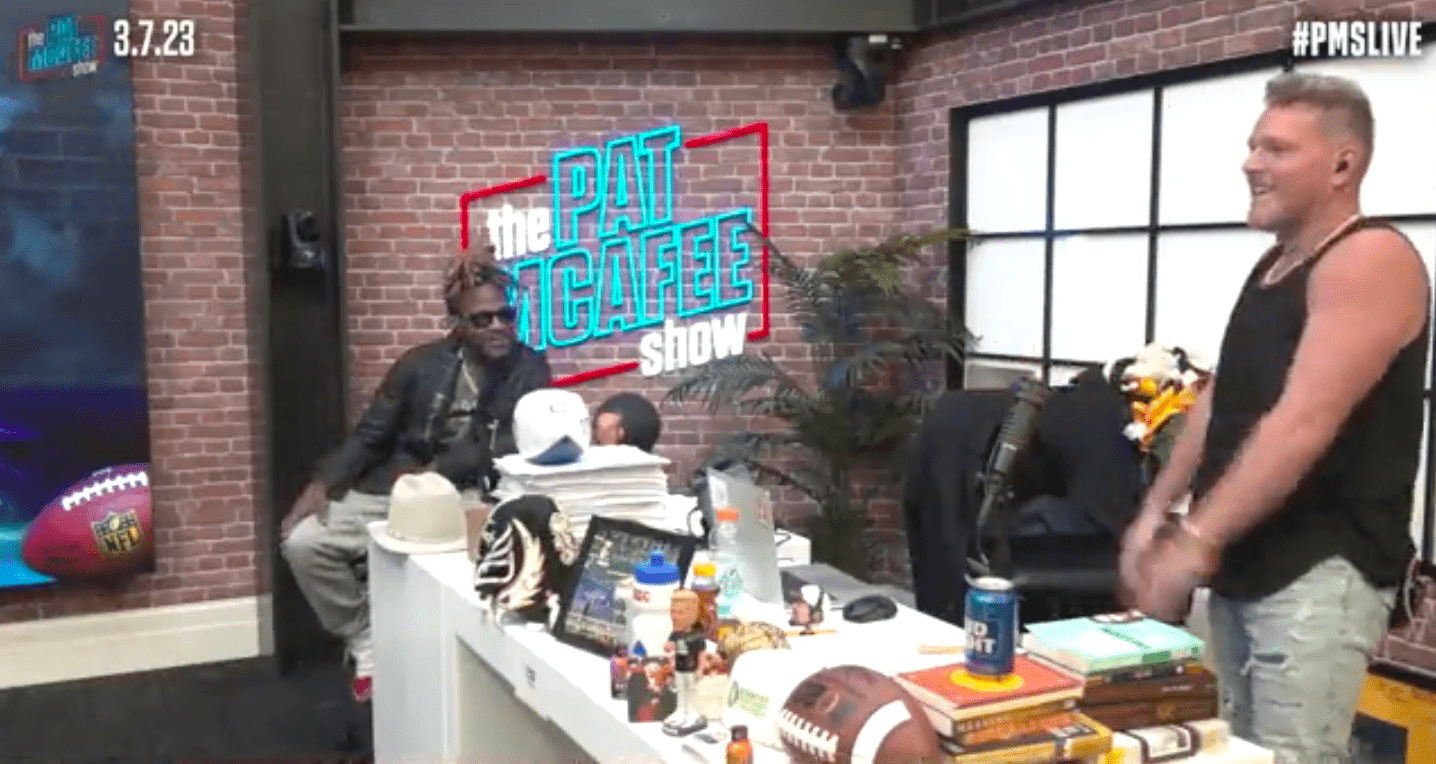 Pat McAfee was joined by a fellow West Virginia great on his show on Tuesday, and it's one he's known all of his adult life.
McAfee welcomed Adam "Pacman" Jones as a guest on his daily YouTube show. As is expected when two Mountaineers get together, they couldn't resist kicking off the segment in song with a loud chorus of Country Roads.
🗣🗣COUNTRY ROADS TAKE ME HOME#PMSLive pic.twitter.com/JSrL4PWTs0

— Pat McAfee (@PatMcAfeeShow) March 7, 2023
Once they finally stopped singing, the conversation moved from reminiscing about how long they've known each other, discussing each of their time at WVU and getting Jones to explain why talking smack is just part of football.
"Shit talking is part of the game" @REALPACMAN24 #PMSLive pic.twitter.com/460K9YpSNb

— Pat McAfee (@PatMcAfeeShow) March 7, 2023
McAfee and crew praised "Pacman" for his work as a returner then Jones even answered the question most former cornerbacks get – who were the toughest receivers he ever faced?
You were ELECTRIFYING as a punt returner @REALPACMAN24 #PMSLive pic.twitter.com/nIVXuCRbDC

— Pat McAfee (@PatMcAfeeShow) March 7, 2023
"Nobody could guard Randy Moss one on one"@REALPACMAN24 #PMSLive pic.twitter.com/XQAB6awj9i

— Pat McAfee (@PatMcAfeeShow) March 7, 2023