WVU Pitcher Ryan Bergert, Shortstop Tevin Tucker to Miss 2021 Baseball Season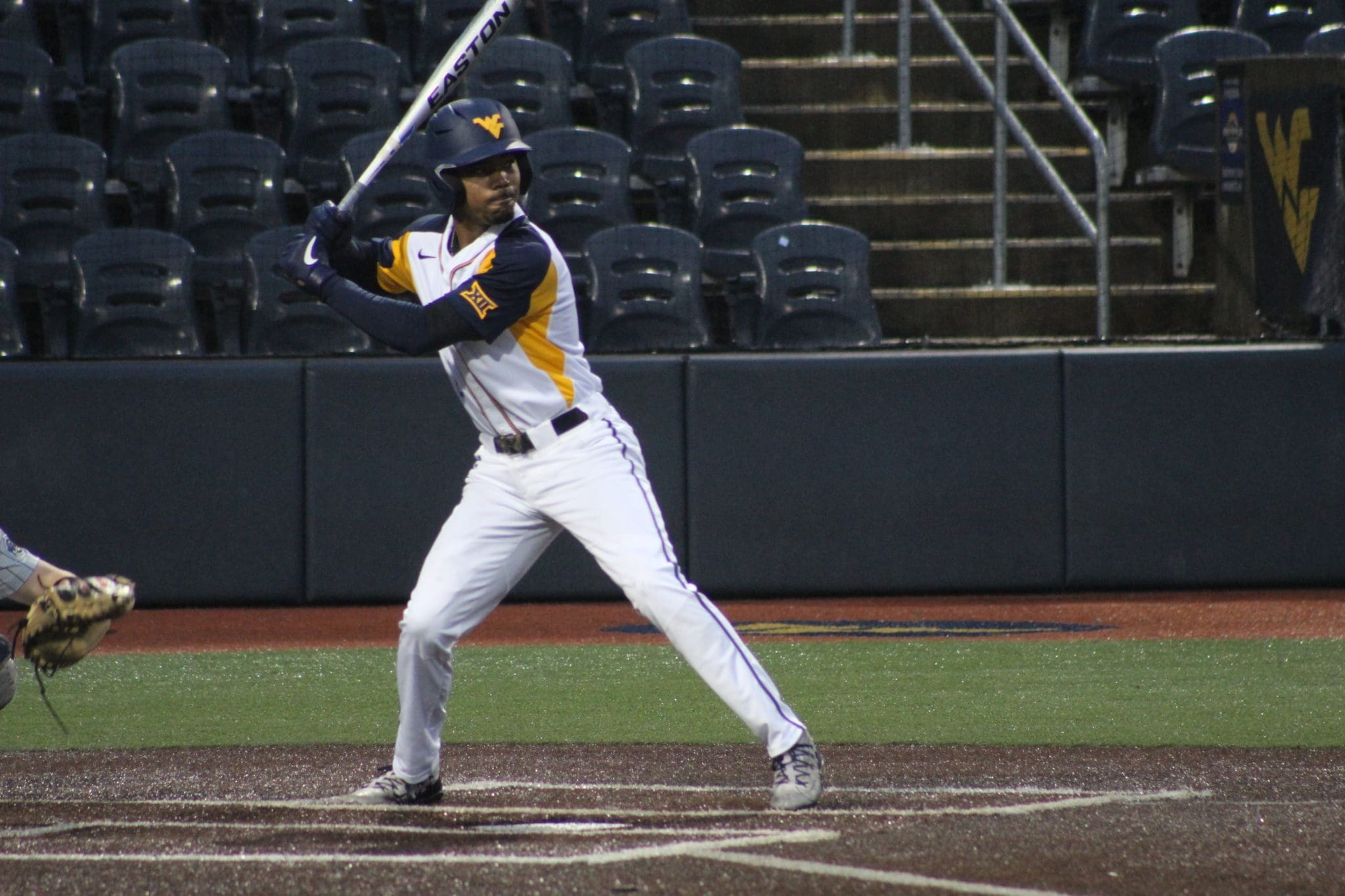 During his first preseason press conference Thursday morning, West Virginia University baseball coach Randy Mazey announced that two starters from last year's team will be out this year due to injury. Mazey announced that the Mountaineers will be without both starting pitcher Ryan Bergert and starting shortstop Tevin Tucker for the entire 2021 season.
"They both had surgery," Mazey said. "Tevin had surgery about a week and a half ago and Bergert had surgery in December."
WATCH: WVU Baseball Coach Randy Mazey is Ready to Starter 2021 Season
Bergert, a sophomore right-hander, went 2-1 with a 2.92 ERA in four starts last season. He pitched 24 2/3 innings, allowing eight runs while striking out 30 and walking 11. He had a 1.85 ERA in 17 appearances as a true freshman in 2019.
Possible replacements for Bergert in WVU's weekend rotation include College of Central Florida transfer Adam Tulloch, who had a 2.88 ERA and 42 strikeouts in 25 innings last season, as freshman Tyler Strechay, who has a 3.07 in four starts for the Mountaineers last season. True freshmen Tyler Chadwick and Carlson Reed also sound to be in the mix, according to Mazey.
Tucker, also a sophomore, has been the starting shortstop for all 76 of WVU's games over the last two seasons. In 16 games last season, Tucker batted .170 with seven stolen bases, four RBI and three runs scored. In 60 games as a true freshman in 2019, he hit .199 with 19 stolen bases, 21 RBI and 37 runs scored.
WVU has little playing experience on the roster that could replace Tucker at short, but plenty of former top-recruits that might get the chance. Returning freshman Dominic Ragazzo was the No. 1-ranked shortstop recruit in Delaware in 2019 according to Perfect Game and true freshmen Mikey Kluska (No. 1 in West Virginia), William Bean (No. 9 in Virginia) and Ben Abernathy (No. 4 in Alabama) were all also highly-rated recruits at shortstop.
The Mountaineers will open their 2021 season on Feb. 19 with a four-game series against Georgia State in Atlanta.
Welcome to the new home of WVU football and basketball breaking news, analysis and recruiting. Like us on
Facebook
, follow us on
Twitter
and check us out on
YouTube
. And don't forget to
subscribe
for all of our articles delivered directly to your inbox.