5th-Year Spotlight: Erik Stevenson Brought Swagger Back to WVU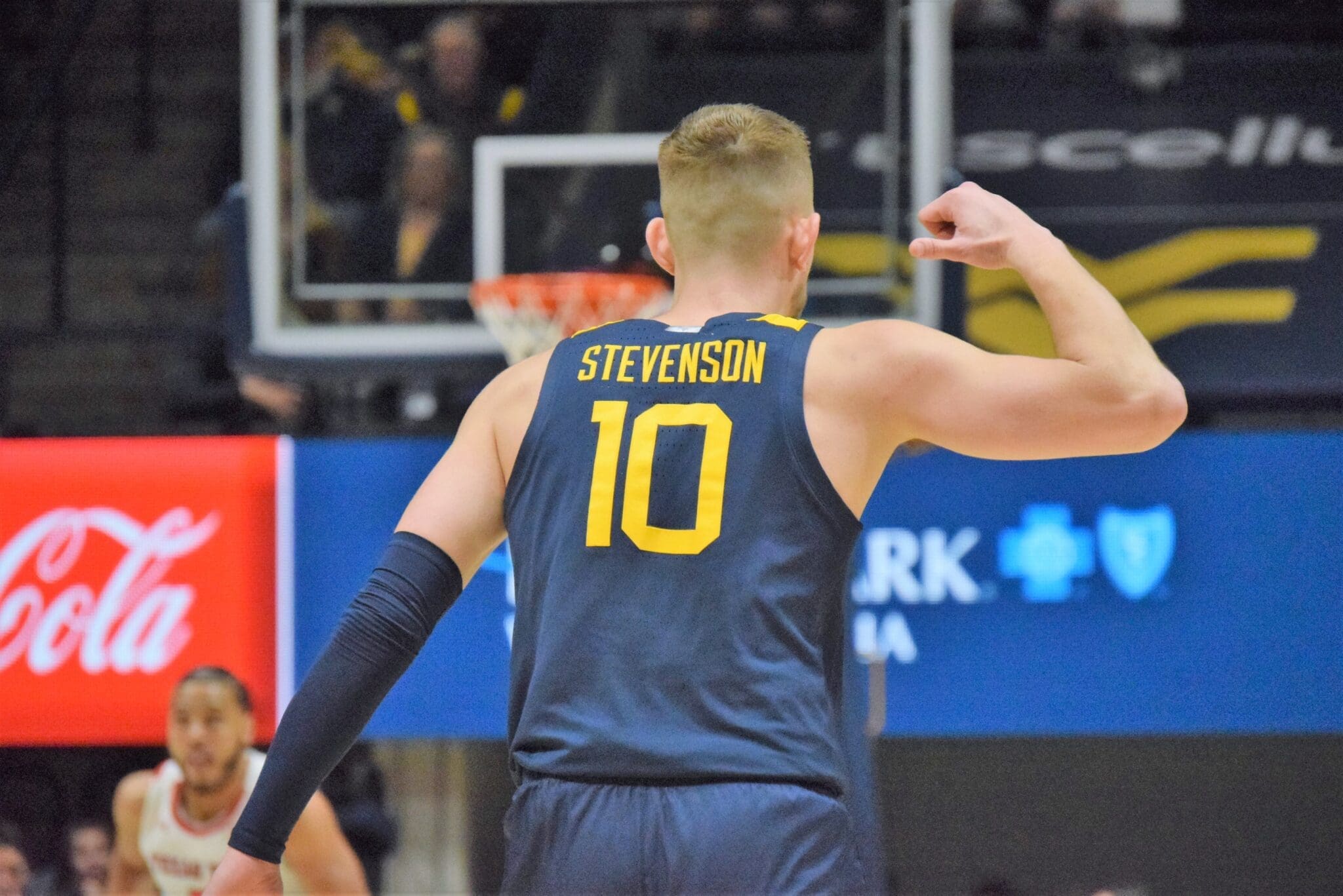 With the new era of the transfer portal, it can be hard for fans to attach to a player that is at a school for only a year. For WVU G Erik Stevenson, it wasn't too hard for him to leave his legacy in one season.
It all started 11 months ago when Stevenson's recruitment was open. The South Carolina transfer was visiting West Virginia. Once Stevenson saw Bob Huggins in the hotel lobby, he felt like he needed to take advantage of the opportunity and play for a Basketball Hall of Fame coach.
"I walked downstairs and he's in baggy sweats and a baggy top with a cup of coffee," Stevenson said. "I was like I'm coming here, it didn't matter."
Stevenson's impact and energy were immediate.
Paired with childhood teammate Emmitt Matthews, the two became a dynamic group of leaders. Stevenson tabbed himself as the vocal leader of this team from day one.
West Virginia has played around Stevenson throughout the entire season and has played off of his energy as well. Stevenson's swagger is something that has been missing from WVU's program in a couple of seasons. Stevenson played off of his brash trash talk and it paid off. Stevenson is averaging 15.2 points, 3.5 rebounds and 2.3 assists through 30 games.
Stevenson had memorable performances like his 34 points against Oklahoma or 31 points versus Auburn. Both of those showings by Stevenson resulted in needed-Mountaineer wins.
Stevenson also had his slumps during his lone season at WVU. The three-time transfer received a technical foul against Oklahoma State, which ended up hurting West Virginia in a road loss. After a couple weeks of what he calls a "Stevie slump", Stevenson regained his confidence and hasn't looked back since.
The Lacey, Wa. native's year isn't over yet. Stevenson has led West Virginia into a prime position to reach the NCAA Tournament.
Senior Day on Saturday marks the first stage of closure for Stevenson, who has played four different programs during his collegiate career. Stevenson just wants to see the coliseum packed one last time against No. 11 Kansas State.
"They say Saturday's game is sold out but I need to see every seat FULL last time in the Coliseum," Stevenson wrote on Twitter.