Culver Coming Off the Bench Could be WVU's New Strategy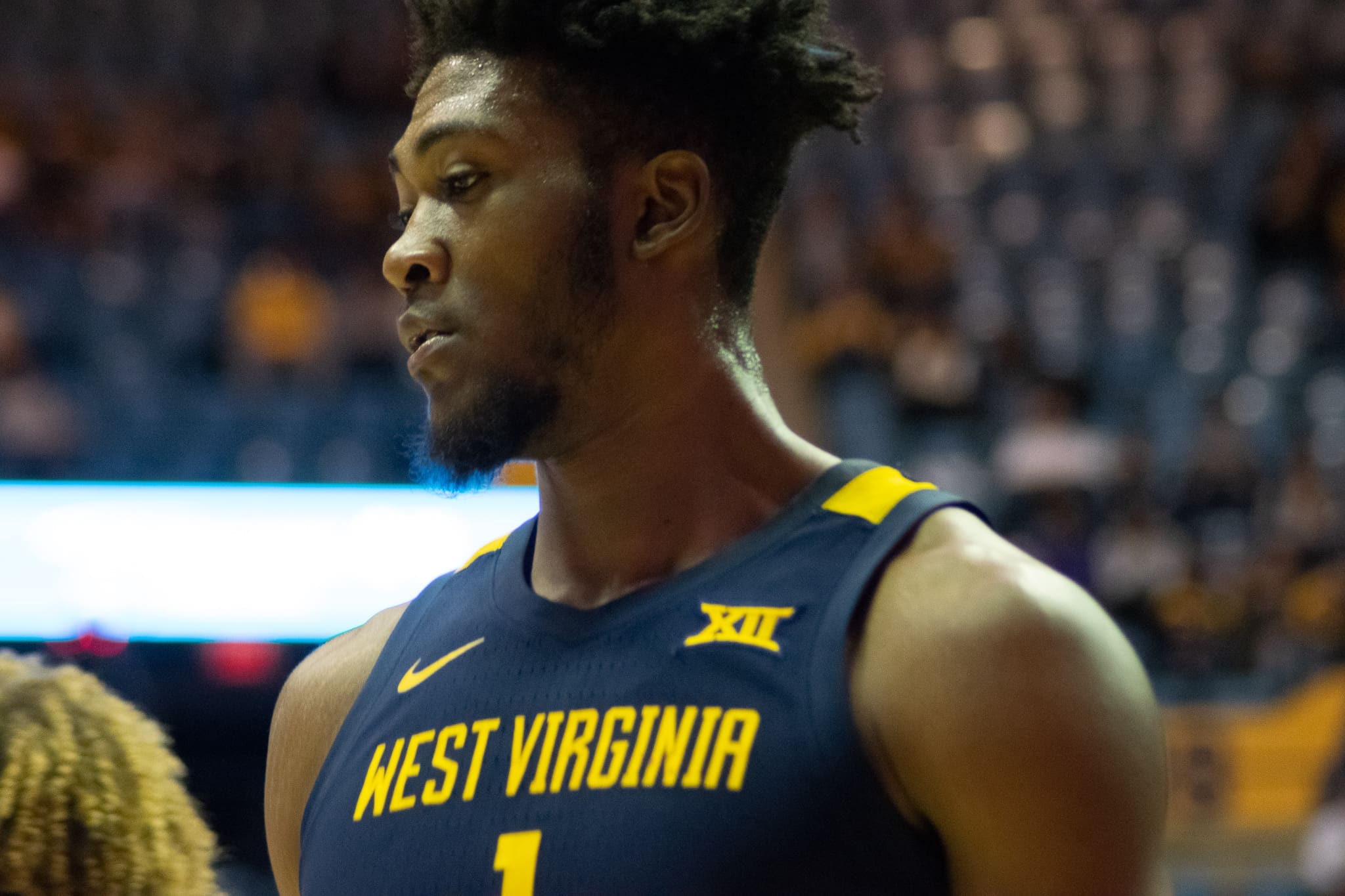 MORGANTOWN, W.Va. – For the second time this season, sophomore forward Derek Culver led WVU to a win in a game that he did not start.
The first time that happened this season came against Northern Colorado when Bob Huggins sat Culver for the entire first half as a punishment. Culver came in during the second half of that game against the Bears and scored 13 points in 11 minutes.
Culver also did not start Sunday's game against Rhode Island, but this time it was for strategy, not punishment. Huggins started Gabe Osabuohien and Oscar Tshiebwe as the two forwards Sunday as a way to better split minutes between the bigs and keep the best line-up on the floor.
"We thought it was the best thing to do for this game," Huggins said after the game. "It's hard to play Gabe (Osabuohien) and Logan (Routt) at the same time. We just don't get any offense and we're not as effective around the basket defensively."
Huggins has made it clear that he wants to have two bigs on the floor at all times this season, but, thus far, has had a hard time finding the right combinations of Tshiebwe, Culver, Routt and Osabuohien that can be effective together.
Huggins said Routt and Osabuohien do not generate enough offense and Tshiebwe and Culver do not know how to both play in the low post, but starting Tshiebwe and Osabuohien and bringing in Culver off the bench seemed to work for all three Sunday.
Culver finished with a team-high 25 points and 11 rebounds while Tshiebwe had 11 points and nine rebounds. Osabuohien had his best game of the season with three points, three rebounds and four assists.
The combined 39 points and 25 rebounds made Sunday one of the most productive games WVU's bigs have had this season. Before that, the bigs' best games were 37 points and 20 rebounds against Boston University and 28 points and 34 rebounds against Wichita State.
Culver said that while he prefers starting, he felt comfortable coming in off the bench and thought that it helped him out early in the game.
"Don't have Huggs hear this," Culver started. "I don't like coming off the bench but it gives me a better feel of the game because I see the offense and the other team go out there and play and see what they're doing, their weaknesses, their strengths. And they haven't seen me, so when I go in I can capitalize on their weaknesses as soon as I get in. That kind of gives me a feather in my cap, but I'd rather start the game."
Huggins thought Derek came off the bench well too.
"I thought Derek came off the bench with more energy than anybody we had," Huggins said.
West Virginia's next game is on Dec. 7 against St. John's in Madison Square Garden.
Welcome to the new home of WVU football and basketball breaking news, analysis and recruiting. Like us on
Facebook
, follow us on
Twitter
and check us out on
YouTube
. And don't forget to
subscribe
for all of our articles delivered directly to your inbox.