Looking back at the 2016-17 Hoops season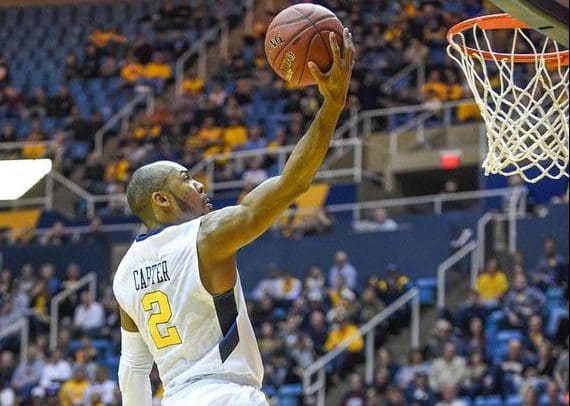 As the Madness of March continues, 64 of the 68 teams who entered the tournament are now home preparing for next season. West Virginia being one of those teams although the season ended shorter than anticipated it was still a very successful season. The Mountaineers finished 2nd in the Big 12 Conference during the regular season for the 2nd consecutive year and also finished as the runner up in the conference tournament in as many years. Not to mention the team has now rallied to win at least 25 games three years in a row.
As the 2016-17 season got started the Mountaineers started off hot in non conference play by defeating then No. 6 Virginia on the road in Charlottesville. The previous game was a loss to Temple which shocked most of the country.
As we headed into conference play Press Virginia was picked to finish 2nd in the Big 12 behind Kansas, which is exactly how it ended up. Bob Huggins' squad saw a very up and down conference slate. Big wins vs then No. 1 Baylor and No. 2 Kansas both at home help boost the eers' tournament resume. The squad also swept Iowa State in the regular season for the 2nd straight year while also sweeping Texas and TCU.
Postseason play was very successful compared to last years one and done in the big dance following the loss to Stephen F. Austin. This year the veterans who have tournament experience helped change the outcome. Senior guard Teyvon Myers said that biggest key was to "play with more energy and enthusiasm" which is what Coach Huggins preached following the loss to Iowa State in the Big 12 Final. With a heartbreaking loss to Gonzaga in the Sweet 16, the Mountaineers are poised for a deeper run in 2017-18 and here's why:
WVU returns an experienced backcourt with seniors Jevon Carter and Daxter Miles Jr., Esa Ahmad will be entering his junior season in which he has started since he was a freshman. Underneath the Mountaineers will bring back big man Elijah Macon who really found himself playing his best basketball down the stretch of this past season. Other key contributors returning are sophomore guards James (Beetle) Bolden and Chase Harler, wingman Lamont West (So.) and sophomore big men Sagaba Konate and Maciej Bender.
Newcomers Teddy Allen (Forward), D'Angelo Hunter (Forward), Wesley Harris (Forward) and Brandon Knapper (Guard) should all be seeing significant playing time in their first year in Morgantown. I expect this team to show more consistency next season and finish as the favorite to win the Big 12 Conference. Will 2017-18 finally be the year Kansas is upended for the top of the conference? Only time will tell.
Welcome to the new home of WVU football and basketball breaking news, analysis and recruiting. Like us on
Facebook
, follow us on
Twitter
and check us out on
YouTube
. And don't forget to
subscribe
for all of our articles delivered directly to your inbox.