Storylines to Keep an Eye On for WVU-Houston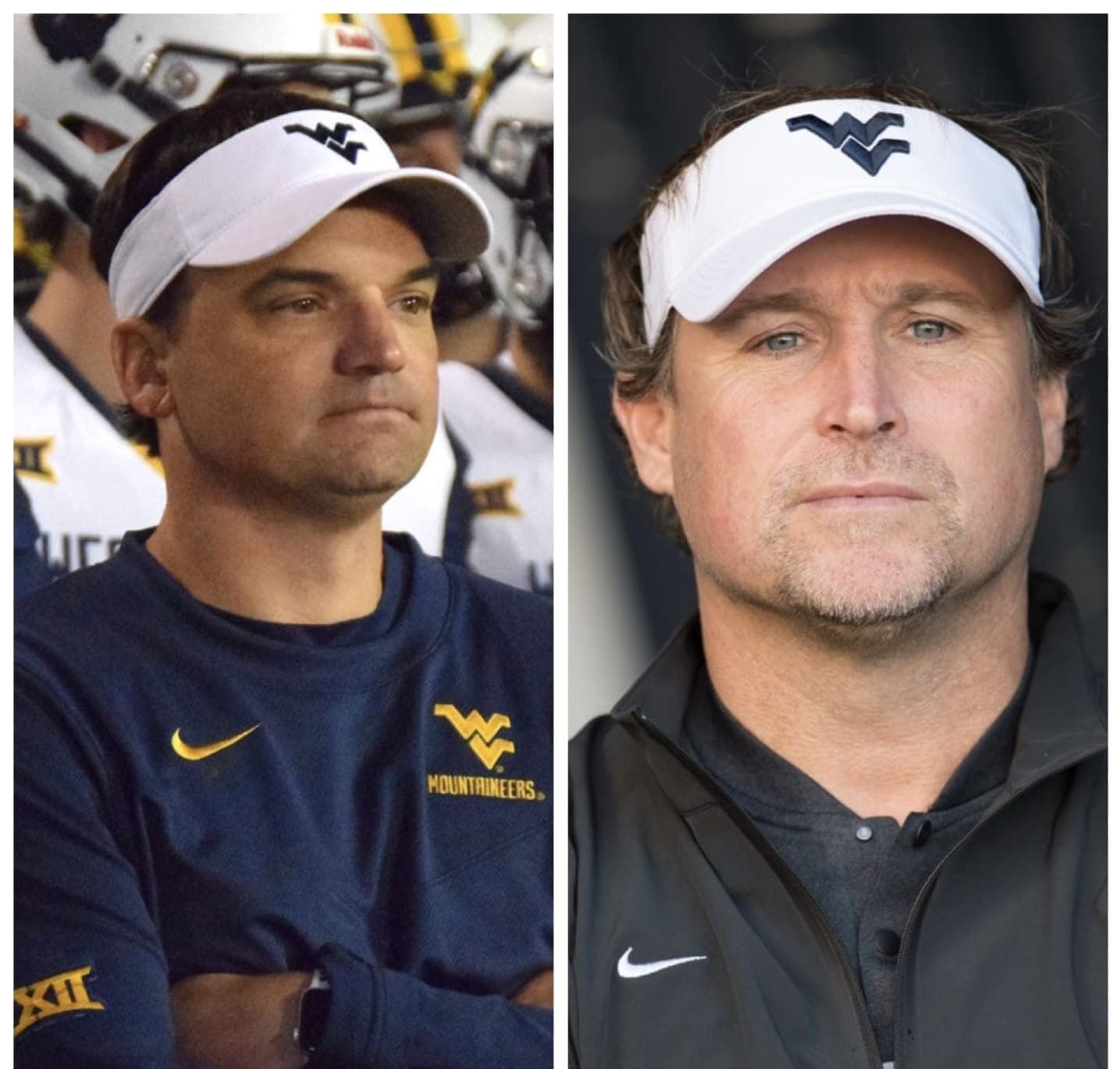 WVU facing Dana Holgorsen for the first time since he left West Virginia has been one major storyline this week, but what are some others?
In order for Neal Brown and his Mountaineers to win their fifth straight game and continue proving people wrong, they will have to beat a desperate Houston team at their place. And despite the difference in both team's records, that might be easier said than done.
Here are some of the storylines to keep an eye on while watching this Thursday night Big 12 showdown.
Win One for Dale Wolfley
WVU's weekend off ended on somber note with the death of Dale Wolfley. Both Brown and Holgorsen have expressed their sadness about the loss of someone who means so much to West Virginia.
Wolfley touched everyone he came in contact with and that's evident by what people have been saying about him since learning of his passing. He will forever be remembered as a former West Virginia player, broadcaster and passionate supporter of the Mountaineers.
Wolfley will no doubt be watching from above on Thursday night.
Can More Winning Get WVU Ranked?
A victory over the struggling Cougars won't be viewed as another quality win, but it's critical for WVU to keep stacking wins if they ever wanted to secure a national ranking.
West Virginia was able to advance in the Big 12 standings while off, but the bye week didn't help the Mountaineers get in the top 25. A week after being denied inclusion in the Associated Press' top 25 or Coaches Poll despite sitting at 4-1, WVU is still on the outside looking in. Despite some major changes to the rankings, most notably a big jump by Louisville after beating Notre Dame and a rivalry victory over Texas moving Oklahoma into the top five, West Virginia wasn't able to gain entrance.
It's not really surprising WVU would remain unranked during an off week, especially with programs they needed to lose securing wins. A bright spot ranking wise for West Virginia is Maryland losing and failing to obtain their first quality win of the season against Ohio State. While the Terrapins were also not ranked entering the weekend, they were receiving more votes. It's now possible some of those votes go to the Mountaineers.
WVU head coach Neal Brown was vocal about feeling his team should be nationally ranked after winning on the road at TCU, but some may now try to argue that win doesn't mean as much since the Horned Frogs have since suffered a bad loss to Iowa State. West Virginia did earn 24 votes in the Coaches Poll.
Will Lack of Penalties Continue to Benefit WVU?
How has WVU been able to win this season despite dealing with adversity and noticeable issues? Well, playing as clean as possible in games is a big help.
Most teams that struggling offensively don't win. Most teams that are forced to turn to the backup quarterback for multiple games don't win. But the West Virginia Mountaineers are 4-1 nonetheless.
Fox's college football Twitter (X) account posted a graphic that speaks to how WVU has been successful so far this season. West Virginia has been among the least penalized teams in the country. In fact, only four teams at the FBS level have fewer penalties tan West Virginia.
Health Remains a Concern for West Virginia
With health being a major concern after the TCU game, the bye week came at the perfect time for WVU. But now that the Mountaineers are about to get back on the field, what's the status of some key players?
The first question asked of head coach Neal Brown during his weekly press conference was about the availability of Aubrey Burks, Tomas Rimac and Wyatt Milum. Brown said Rimac, a key member of WVU's offensive line, will miss the game with the short week due to playing Thursday night. He then mentioned that Burks is considered "questionable" right now. Milum will be a game day decision.
Getting CJ Donaldson Going
The one player the Mountaineers felt they could rely on this season was CJ Donaldson. While it hasn't cost WVU a game yet, he's been anything but reliable.
Is It Time for West Virginia to be Concerned About CJ Donaldson?
Donaldson, often referred to as West Virginia's freak athlete, ran for only 61 yards on 22 carries in the win over TCU. That's a pedestrian average of just 2.8 yards per touch. So he actually was worse against TCU than he was in his bad game the week before.
There was reason to believe the sophomore running back would be even better in 2023 than when he emerged out of nowhere last year. He was healthy, had actual games at the position behind him and was in much better shape. And Donaldson did start off the season churning yards and making defenders miss. He was the beast his team needed in a gritty Backyard Brawl win. But he's not been the same since that night.
And if Donaldson struggles, does Brown give his carries to true freshman Jahiem White, a player who the coaches have raved about since he stepped foot on campus and has produced when given an opportunity.
More necessary reading for the game: Mike Asti puts the Dana Holgorsen era at WVU in its proper perspective.
Asti: Putting the Dana Holgorsen Era at WVU in Proper Perspective
WVU and Houston will kickoff from John O'Quinn Field at TDECU Stadium at 7 pm ET. The game will be televised nationally on FS1.
Based on current odds, West Virginia is considered a three-point favorite. The line initially opened at four points, but has been consistently predicting a close game.