Tampa Catholic Teammates Excited by WVU Football Offers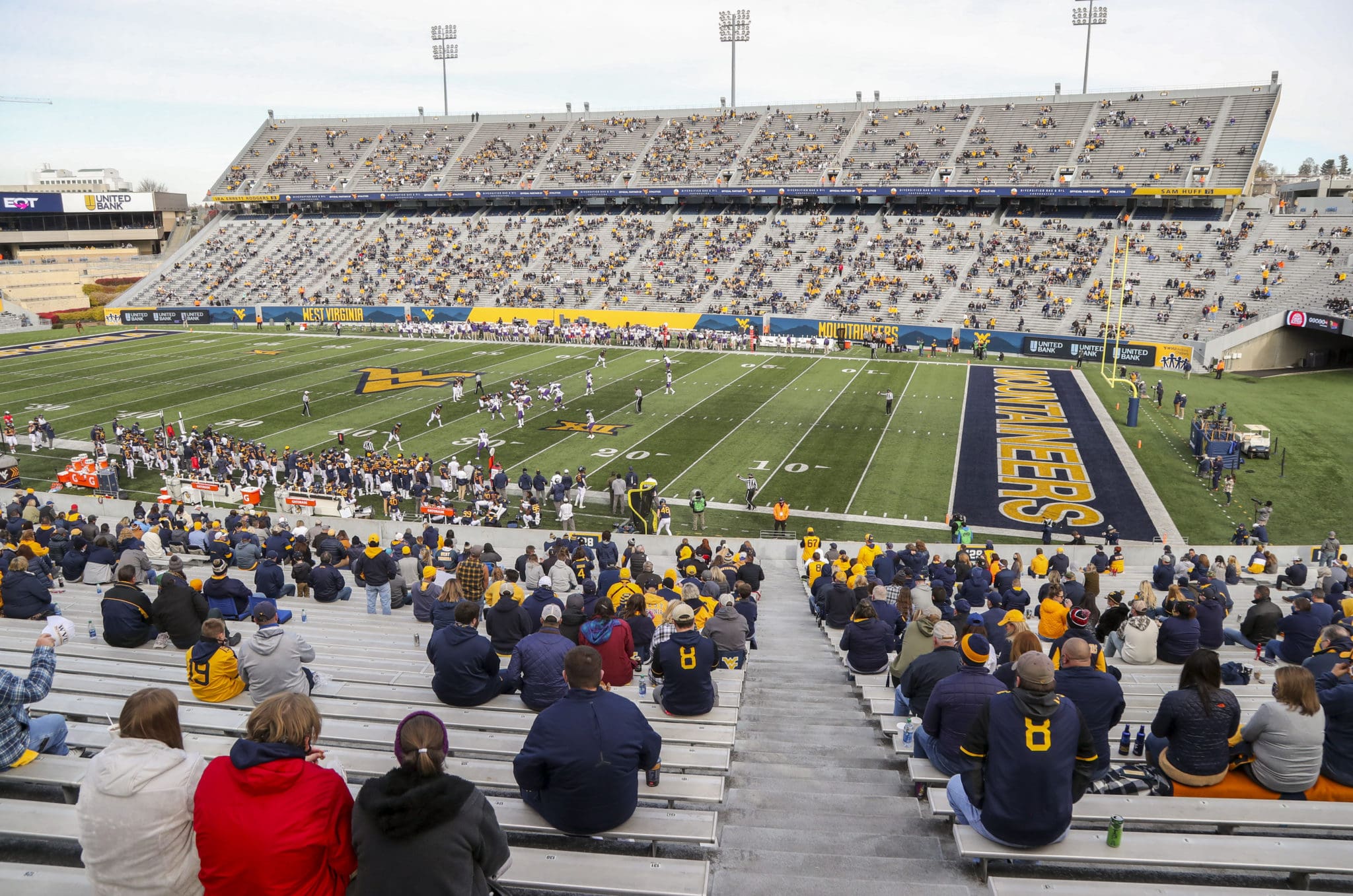 Being a two-time Florida High School Athletic Association state runner-up at the Class 4A level, Tampa Catholic has developed itself into a premier program with many well-known players.
Two of the Crusaders, TJ Moore and Xavier Porter, have both attracted the attention of multiple Division I schools, as their junior seasons at Tampa Catholic are just getting started.
West Virginia joined in on the recruiting of the pair, with Moore and Porter both announcing they were offered by the Mountaineers on Twitter just 14 minutes apart from each other.
"These guys are both dynamic, impactful, and can make plays when needed," said Tampa Catholic head coach Jeris McIntyre, who is in his fifth year leading the Crusaders and is a 1999 alumnus of the school.
"They've both been with me since their freshman years. I'm excited to see what lies ahead for them. The sky is the limit if they keep working hard and trying to improve their craft."
Porter, a four-star ranked defensive lineman by both Rivals and 247Sports, sits at 13 Division I offers as of Friday. Along with West Virginia, his list includes Wake Forest, Coastal Carolina, Florida International, Iowa State, South Florida, Louisville, Central Florida, North Carolina State, Florida Atlantic, Florida State, Marshall and Ball State.
Moore boasts nine offers from Florida Atlantic, Bowling Green, Toledo, South Florida, Central Michigan, Florida International, Central Florida, Auburn and West Virginia.
Despite Moore's high-profile list, the wide receiver has no stars in his recruit rating. Moore said this does not bother him.
"I didn't get to play last year as a sophomore for personal reasons," Moore said. "All this does is motivate me to work harder. I let my film do the talking. I'm not worried about stars."
This type of mindset is common on McIntyre's 86-player roster. McIntyre instills the concept of the rewards that come with hard work, and he, of anyone, should know about this process.
After graduating from Tampa Catholic, McIntyre went on to be a star wide receiver at Auburn from 2000-2003, even leading the Tigers with 621 receiving yards in his senior season. He was then drafted by the Kansas City Chiefs in the sixth round of the 2004 NFL Draft, and also has playing experience in the now-defunct NFL Europe, Canada and Italy.
"Playing for coach McIntyre has really put TJ and I in a great position," Porter said. "We can't let this get to our heads, though. We lace up our cleats and put our pads on the same way as everyone else does. We just have to keep on going, you know? Neither of us are ever satisfied."
Moore and Porter, while sharing offers from five schools, gave similar feelings about getting interest from the Mountaineers.
"I'm really looking forward to talking to WVU," Porter said. "West Virginia is a great school. I feel like it would be a great place to be if I decide to go there."
Moore has a more personal connection to the Mountaineers.
Moore's father, Terrence Sr., was committed to West Virginia back in 2009.
"He was never able to play for West Virginia, and that emotionally got to my family," Moore said. "I've been told so many times from when my dad went on visits there, how well they treated him. I was actually very shocked when I got the offer from them. I most definitely want to go on a visit there."
McIntyre also has prior engagements with the West Virginia coaching staff, adding that he feels West Virginia would be a great place to play, judging by the track record of past players.
"I have seen a lot of success there with guys from Florida," McIntyre said. "I've also known Chad Scott (West Virginia assistant coach) for a long time. We do our best at Tampa to develop young men and get them into college. I wish TJ and Xavier the best in their future, as I know their decisions will only become more difficult as the interest grows."
Welcome to the new home of WVU football and basketball breaking news, analysis and recruiting. Like us on
Facebook
, follow us on
Twitter
and check us out on
YouTube
. And don't forget to
subscribe
for all of our articles delivered directly to your inbox.