Bob Huggins Expects Better Shooting Out of WVU's Taz Sherman and Sean McNeil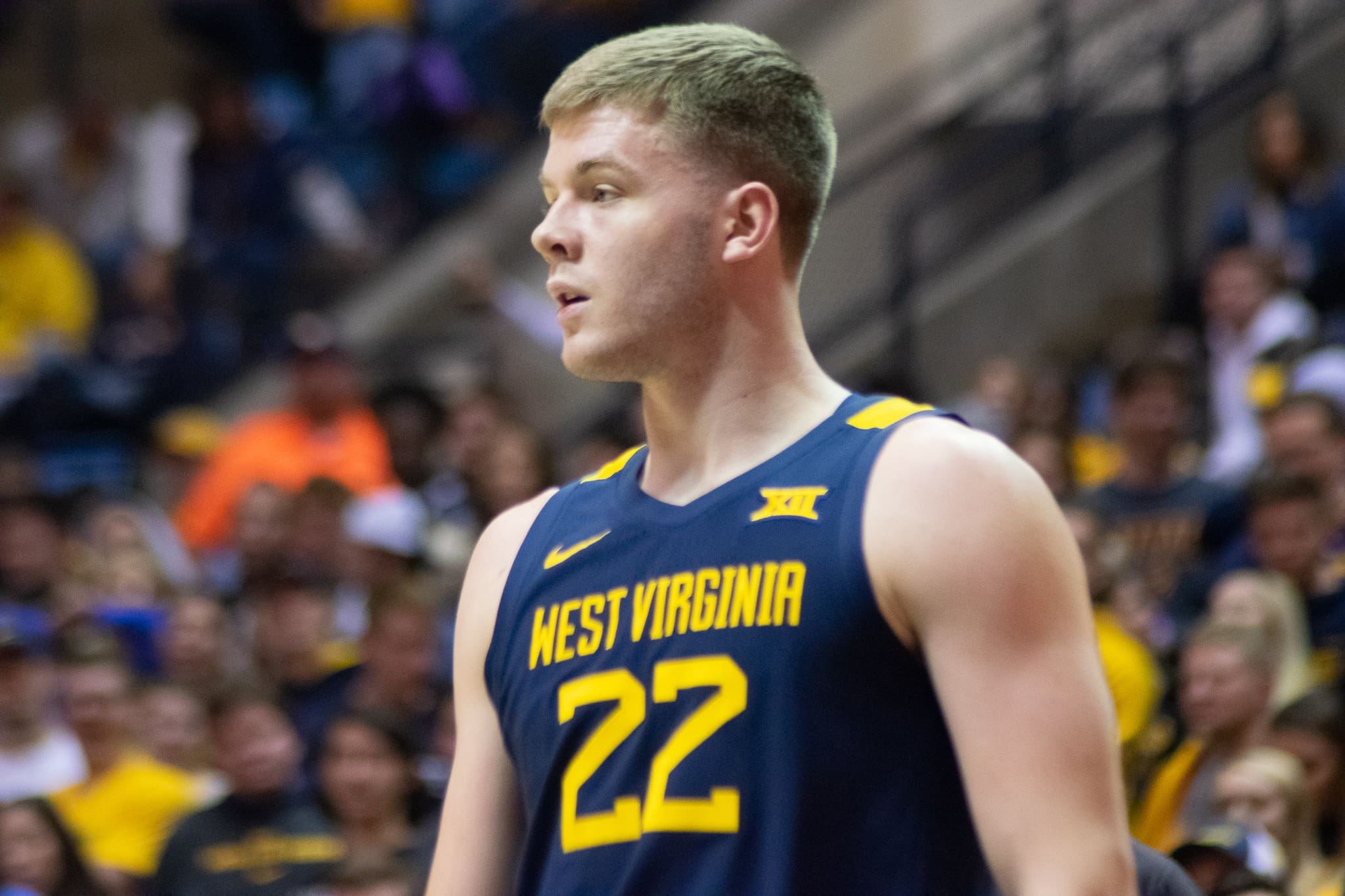 Taz Sherman and Sean McNeil were two of the best junior college shooters in the country a two seasons ago, but neither made the kind of immediate offensive impact many — especially WVU men's basketball coach Bob Huggins — were hoping for during their first season as Mountaineers a year ago.
After watching his team struggle mightily shooting the ball in 2018-19, Huggins went recruited Sherman and McNeil, both of whom averaged upwards of 25 points per game while shooting over 45 percent from the floor. Despite the scoring prowess both exhibited in junior college, Sherman and McNeil's first year in Morgantown was fine, if not unimpressive.
McNeil averaged 5.5 points in 14.9 minutes per game, shooting 36.9 percent from the floor and 33 percent from three. Sherman averaged 5.3 points in 13.1 minutes, shooting 38.3% from the floor and 33.3% from deep. Speaking with the media last week, Huggins said he expects both to show big improvements this season.
"They're both playing with a lot of confidence, they're both comfortable," Huggins said. "It's hard to think and play at the same time. If you're running around trying to think about 'am I supposed to be here, where am I supposed to go, did I miss that screen?', it all affects you. I think now they're very comfortable with what we're doing, they're very comfortable with their role in what we're doing and they're both shooting the ball extremely well. They're not shooting it good, they're shooting it really good."
WATCH: Bob Huggins Talks About WVU's Preseason, Makes Schedule Announcements
Huggins said that Sherman and McNeil shooting the ball up to the level that they both are able to would be a big boost to WVU's offense this season.
"With those two guys on the floor that makes us really hard to guard because people are going to have to be concerned with those two big guys inside," Huggins explained. "Then to have two guys that can spread the floor the way they can spread the floor."
It is not just Sherman and McNeil Huggins expects to shoot better this season either. The 14th-year WVU coach said he expects offensive improvements from his point guards as well.
"On top of that, I think our point guards came back shooting it much better as well," Huggins said. "Jordan [McCabe] and Deuce [McBride] are both shooting the ball way better than they shot it a year ago."
The Mountaineers finished in a tie for seventh place in the Big 12 with a 42.2 team shooting percentage last season. With the second-best shooting defense in the league last season (39.1% opponent shooting percentage) a more efficient offense could give the Mountaineers the boost they need to improve upon their 21-win 2019-20 season.
Welcome to the new home of WVU football and basketball breaking news, analysis and recruiting. Like us on
Facebook
, follow us on
Twitter
and check us out on
YouTube
. And don't forget to
subscribe
for all of our articles delivered directly to your inbox.